Selecting the Right Leasing Agent!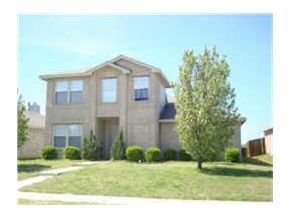 Leasing is a key factor in achieving a successful cash-flow from your real estate property investment. My leasing and Management experience showns the quality of a tenant has a direct effect on turn-over rates, property condition and timeliness of tenant payments. Better quality tenants take better care of your property, pay on time and tend to remain at a property for longer periods.
Leasing Services Include:
Advertising* (in newspapers, magazines, signs, as well multiple internet sites including Realtor.com).
Showing properties to all qualified applicants.
List your property with Multiple Listing Service (MLS).
Co-Broke with all duly licensed Texas Real Estate Brokers.
Criminal background check.
Verification of rental history.
Verification of employment.
90 day guarantee of occupancy.
Search Properties
Whether you're looking to buy your first home, upgrade to a second home, or just relocating from another city, state i got you covered!. Search Properties .....
Lease Application & Requirements form
Clieck here to download Lease Application & Requirements form.
To download and print a PDF file, you will need to have the Adobe Acrobat Reader software installed. You can download the latest version of Adobe Acrobat Reader FREE from the Adobe Reader download page on Adobe's Web site.
Get started by calling 214-215-8119 today and put an end to the stress and risks associated with real estate investing.