Are you looking for a Professional Property Manager?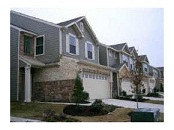 Imagine owning DFW rental property and not having to do a single thing. You wouldn't have to advertise or screen tenants every time you had a vacancy. You wouldn't have to deal with repairs or worry about collecting rent. All you would have to do is sit back on the couch and wait for your statement and check to arrive every month.
Well you can stop imagining. I am a full-service property manager and I have transformed owning rental property for DFW landlords into a positive and profitable experience.
As a DFW residential leasing and property management specialist, I take the work out of owning single-family homes, condos and multi-family apartment buildings under 10 units. I can manage every aspect of your rental property from leasing to rent collection to repairs. I invite you to explore my site and learn more about our full range of property management services and our positive approach.
Management Services Include:
Collection of rents and deposits
Complete maintenance services
Complete make-ready services (painting, cleaning, shampooing, carpeting, etc.)
Monthly disbursement of rentals
Monthly computerized income statement/expense report
Year-end computerized income/expense report
Search Properties
Whether you're looking to buy your first home, upgrade to a second home, or just relocating from another city, state i got you covered!. Search Properties .....
Call me anytime for help & questions! Please call me at 214-215-8119.