Need to sell a house fast?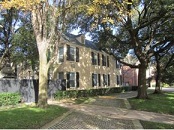 For most families, selling their home is one of the biggest financial decisions they will ever make. The process can be daunting, with many important questions that need to be answered. Choosing the best real estate agent to market and sell your home can make all the difference, turning an otherwise difficult, stressful process into a comfortable, informed experience that you are in control of. As a experienced professional real estate agent, I will make sure that you get the best price for your home, in the least amount of time.
I analyze and determine home values in the DFW market every day. As a top real estate expert in this market, I can help you determine exactly what your home is worth in the current market. Then, as an experienced professional, I'll market your home and negotiate on your behalf to sell your home at the best price possible.
I will aggressively market your home not just locally, but on a national basis. Through my professional contacts and affiliations, as well as my advanced technology tools, I can instantly put your home listing in all of the places qualified buyers are looking.
I will come to your home and personally advise you of how to best prepare your home to get the highest price, in the shortest amount of time.
I will protect your best interests throughout the entire process. You can leverage my years of experience as a top real estate professional to answer all of your questions about every aspect of the selling and closing process. You will be informed and in control, every step of the way. It's my job to make sure your home selling experience is as comfortable and painless as possible!
Sales Services Include:
Listing with MetroTex MLS (Multiple Listing Service)
Advertising in Dallas Morning News, Dallas Observer, Multiple Internet Sites including Realtor.com, Signs, etc.
Complimentary Market Analysis
Personalized Service
Let me represent your best interests in your search for a new home. While you can see a million homes on the Web, actually buying your home is another matter entirely. Buyer beware!
Search Properties
Whether you're looking to buy your first home, upgrade to a second home, or just relocating from another city, state i got you covered!. Search Properties .....
Call me anytime for help & questions! Please call me at 214-215-8119.